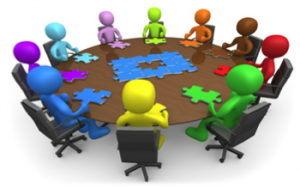 Lead Project Personnel
Project Principal Investigator

Michael Crandall — Michael Crandall is a Principal Research Scientist in the iSchool at the University of Washington. He is past Director of the iSchool's MSIM degree program and its iAffiliates program. Prior to coming to the University of Washington, he was technology manager for the US Library program of the Bill & Melinda Gates Foundation. Prior to the Foundation, Michael worked on search technology and knowledge organization for the intranet at Microsoft (MSWeb) and on information architecture and online library services at Boeing. He has served on the Dublin Core Metadata Governing Board since its inception in 2001 (then Board of Trustees) and as Chair of the Governing Board, 2013-2014. He is interested in public access computing, ICT in developing countries, metadata and knowledge organization, social dimensions of knowledge transfer and large scale information systems.
---
Technical Infrastructure Team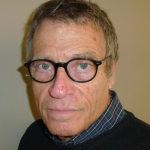 Stuart Sutton — Stuart Sutton has been a member of DCMI since 1999, serving as the founding co-chair of the Education Working Group and on the Usage Board from its beginning in 2001 through 2007. Sutton is Associate Professor Emeritus in the Information School of the University of Washington where he continues to teach advanced courses in metadata design. He chaired MLIS degree programs at the University of Washington and Syracuse University and as Director of the School of Library and Information Science at San Jose State University in Silicon Valley. He is a consultant on strategy to JES & Co., a U.S. non-profit dedicated to the education of youth through advanced information technologies. Sutton holds MLIS and PhD degrees from the University of California at Berkeley: School of Library and Information Studies. He received his Juris Doctor (JD) from Golden Gate University School of Law and his Master of Laws (LLM) in copyright from the University of California at Berkeley: Boalt Hall School of Law.
---
Learning Resource Collection Team
Marcia Zeng — Marcia Lei Zeng, Professor, School of Library and Information Science, Kent State University. Marcia Zeng holds a Ph.D. from the School of Information Sciences at University of Pittsburgh (USA) and M.A. from Wuhan University (China). Her major research interests include knowledge organization systems (taxonomy, thesaurus, ontology, etc), Linked Data, metadata and markup languages, database quality control, multilingual and multicultural information processing, and digital libraries for cultural objects.
Her scholarly publications consist of more than 80 papers and five books, as well as about 200 national and international conference presentations, invited lectures and keynote speeches. She was the P.I. and Co-P.I. of two National Science Foundation's (NSF) National Science Digital Library (NSDL) projects. She currently is the P.I. of an IMLS funded Linked Data project. She is also the P.I. of a KSU Postdoctoral Seed Program project for digital humanities research with smart big data .
---
Competency Index Editorial Board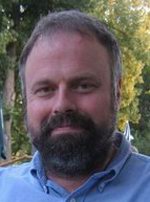 Tom Baker — DCMI Chief Information Officer (Communications, Research and Development). A member of DCMI administrative committees since 1998, Tom served from May 2005 to January 2009 as the DCMI Director Specifications and Documentation and currently serves as the Chief Information Officer of DCMI and co-chair of the DCMI Usage Committee, which he founded in 2001. He is currently an Associate Professor in the Department of Library and Information Science at Sungkyunkwan University in Seoul, Korea. He consults for Semantic Web projects, notably with the Food and Agricultural Organization of the UN (FAO). He has served as chair of the W3C Semantic Web Deployment Working Group, W3C Library Linked Data Incubator Group, and as a member of the W3C Semantic Web Coordination Group (currently the W3C Data Activity Coordination Group). As a digital library researcher he has worked at the Goettingen State Library (Germany), Fraunhofer Society, and German National Research Center for Informatics (GMD), and has served as an activity lead in projects funded by the EU and the German National Science Foundation. For two years, he taught at the Asian Institute of Technology in Bangkok. He holds an MLS from Rutgers University and an MA and PhD from Stanford University.
---
Community Building and Outreach
Mike Lauruhn — Michael Lauruhn is Disruptive Technology Director at Elsevier Labs and is a member of Elsevier's Smart Content Center of Excellence. He began his library career as a MARC cataloger for the California Newspaper Project, part of the NEH and Library of Congress' U.S. Newspaper Program. More recently, he was a consultant with Taxonomy Strategies working with numerous private companies, nonprofits and government agencies on a variety of projects related to taxonomy, metadata and categorization. Prior to that, he held technical positions dealing with metadata within publishing and the software industry. In addition to his work at Elsevier, Michael is active with the Dublin Core Metadata Initiative (DCMI) community and served as co-Program Chair for the DCMI annual conference in 2010.
---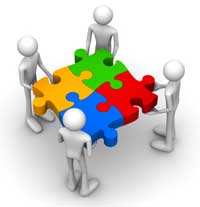 Chief Enablers
Infrastructure & Toolkit Development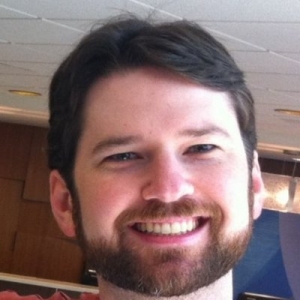 Joseph Chapman
---
WordPress Development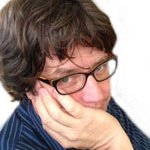 David Talleycurrently works for a web design and development agency headquartered in Chicago, focusing on metadata modeling and business process analysis for globally known clients. He completed the MLIS degree at the University of Washington Information School in August 2012. LD4PE calls on his long experience in web content  management and enterprise document and knowledge management, which grew in turn from a prior career in editorial work for academic and trade book publishers.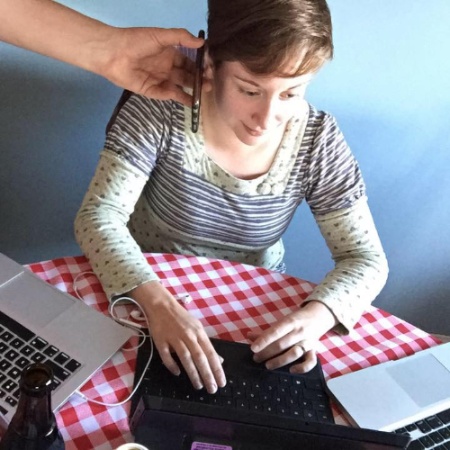 Abigail Evans earned a PhD degree at the University of Washington Information School, conducting design-based research in the fields of human computer interaction and the learning sciences.
---
Learning Resources & Editorial Board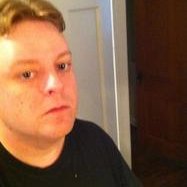 Sean Dolan — Sean Dolan is finishing a dual-degree program in MLIS (Library and Information Science) and IAKM (Information Architecture and Knowledge Management) at Kent State University.  Prior to the LD4PE project, he provided digitization and metadata services for the Cain Park Theatre Collection at the Cleveland Memory Project.  His professional interests include Linked Data, Semantic Technologies, and Data Science.
---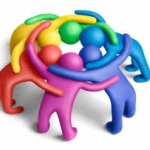 Participating Resource Partners

Synaptica produces enterprise software solutions that will help you: build and manage taxonomies and crosswalks; design and deploy knowledge organization systems; annotate, index and enrich content; and optimize search, navigation and discovery. Synaptica software has been in continuous production since 1995. The product is licensed by Synaptica, LLC, a private company co-founded by principals Trish Yancey and Dave Clarke. Every year Synaptica invests heavily in R&D to maintain its leadership position and has been recognized by KMWorld Magazine's Trend Setting Product of the Year award (2011 / 2012 / 2015) and 100 Companies that Matter award (2012 / 2014 / 2015). Synaptica supports numerous library and information science teaching programs at universities around the world.
---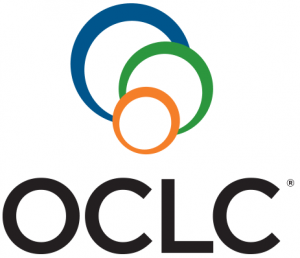 OCLC is a global library cooperative that provides shared technology services, original research and community programs for its membership and the library community at large. We are librarians, technologists, researchers, pioneers, leaders and learners. With thousands of library members in more than 100 countries, we come together as OCLC to make information more accessible and more useful. Whether we're supporting advancements on the leading edge of science or helping children build a strong learning foundation, shared knowledge is the common thread. People can find the answers they need to solve important problems in their lives, in their communities and in the world. Together we make breakthroughs possible. Both big and small.
---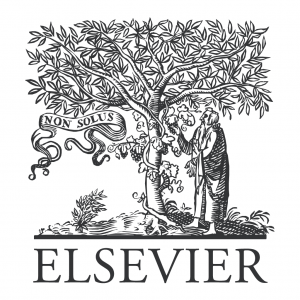 Elsevier is a world-leading provider of information solutions that enhance the performance of science, health, and technology professionals, empowering them to make better decisions, deliver better care, and sometimes make groundbreaking discoveries that advance the boundaries of knowledge and human progress. Elsevier provides web-based, digital solutions—among them ScienceDirect, Scopus, Elsevier Research Intelligence and ClinicalKey—and publishes over 2,000 journals, including The Lancet and Cell, and more than 33,000 book titles, including a number of iconic reference works. Elsevier is part of RELX Group plc, a world-leading provider of information solutions for professional customers across industries.
---

Founded in 1978, privately owned Access Innovations, Inc. offers an extensive line of information management and database construction products and services for academic institutions, government agencies, and industry. The company's suite of Data Harmony® products provides thesaurus construction and database management tools to publishers, database producers, online and Web-based directory publishers, corporate libraries, web portals, and to corporations and associations with large intranets. Access Innovations also offers specialized knowledge domains (taxonomies) for licensing. Our taxonomy library covers a wide range of fields and disciplines, and customized domains are also available.
---

Sungkyunkwan University (SKKU), founded 608 years ago, maintains a harmony between traditions and advanced sciences and technologies. According to the 2013-15 evaluations by Joongang Daily (like the US News / World Report Ranking), SKKU is ranked #1 among comprehensive universities in Korea. The Department of Library and Information Science was established in 1964 as an undergraduate program for library studies. The department opened a masters' program in 1971. Its Ph.D. program, launched in 1974, was the first of its kind to be made available in the field of library and information science in South Korea. In 1991, the Department of Library Studies was renamed the Department of Library and Information Science in order to better reflect ongoing changes in information-oriented society. The faculty at the Department of Library and Information Science consists of five Korean tenured professors, one foreign full-time professor, and numerous adjunct faculty members. The department has produced more than 1,300 alumni who currently occupy crucial positions in the country's libraries and information centers.
---